ABOUT US
A JOURNEY THAT STARTED OVER 20 YEARS AGO IN HEART OF ASIA, NEW DELHI FINDS ITS FOOTPRINTS THE WORLD OVER.
Mr. Rajiv Sachdeva scripted this success story. And inspired us to make this story bigger with each passing day. At Seair Global Private Limited, it is our endeavor to continue this legacy with a vision to empower businesses through world-class global supply chain management services.
Our technology-enabled processes are designed to deliver hassle-free services for shipments – anytime, anywhere.
Freight movements from the Indian Subcontinent, China, Vietnam and South Korea are strategically monitored from our offices in Mumbai and New Delhi. While our offices in New York and London gives our final customers access locally thereby supplying 'till door' freight solutions.
Our strong global presence through our strategically located offices with an experienced team of professionals, in-house customs brokers, truckers and warehouses, make the logistics experience simple, complete and all under-one-roof.
We are aligned with the best freight networks like the WCA (World Cargo Alliance), giving us access to over 500 Most Trusted Agents worldwide to make freight movements possible from anywhere to everywhere in the world. Furthermore, our alliances with all tier 1 shipping lines and airlines make us extremely cost competitive.
Management Team
What happens when a management degree in Finance joins forces with an MBA in International Business Management? Well, you get the best supply chain management think tank for your business, delivering sharp, competitive, cutting edge solutions for your global supply chain requirements.
Manik Sachdeva ~ Sameeksha Sachdeva are more than just business partners.
They also double up as life partners. With over a decade of experience, the duo is managing an extremely proficient team of 80+ professional freight specialists who blend local solutions with global expertise to tailor-make supply chain formulas that are designed to succeed. After all, nothing is more important than your cargo reaching its destination.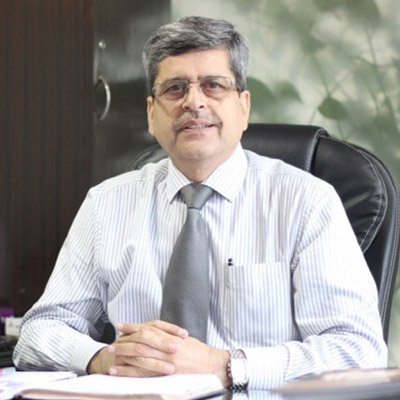 Rajiv Sachdeva, 
President
Bachelors of Commerce
Ajmer University, 1978
IATA & DGR Qualified
Mr. Rajiv brings along over 31 years of experience. He has been associated with freight forwarding since 1986 and he is also a licensed customs broker since 1989. Mr Rajiv is one of the key founding members who played a crucial role in making our presence felt across Mumbai and New York. His strong networking skills and affiliation with all major trade organsations like ACCAI and ACCD mirrors his legacy.
Mr. Manik Sachdeva,
Director
MBA (Finance)


Winthrop University, South Carolina 2006

B.S (Business Administration)


Coastal Carolina University, South Carolina

DGR Qualified
Licenced Customs Broker-India


Manik specialises in FMC regulations for India US trade lane with expert knowledge on CTPAT compliance. Manik is a licensed customs broker and has achieved this certification by getting the number one rank in all of India. He has also successfully completed the Dangerous Goods Handling course as per IATA regulations.
Manik has been delivering customised supply chain solutions to help clients improve the overall efficiency and profitability. From pharmaceuticals,RMG's, consumer goods, handicrafts, and engineering tools Manik has successfully helped clients by providing the most cost-effective, customised and fastest transit for their freight. He has handled break bulk shipments and project cargo for Oil and Gas industries in the Middle East and South East Asia. His current profile includes managing key client relations, business development, and to lead, motivate and recognise any upcoming talent at Seair.
Sameeksha Sachdeva,
Director
MBA (Human Resources)
MET 2007
Bachelors in Management Studies
Lala Lajpat Rai 2005
Star India Pvt Ltd | 2006 – 2009
3 years of experience with the Media House
Seair | 2009 ~ Till Date
DGR Qualified
Sameeksha manages clients requiring sea and air freight solutions. She was instrumental in setting up the management processes in Mumbai and New York as well as ERP implementation to link India and the US operations. Her experience in human resource management combined with business process re-engineering using technology enables her to give freight forwarding products a fresh outlook. Sameeksha is also responsible for financial analysis and budgeting at Seair.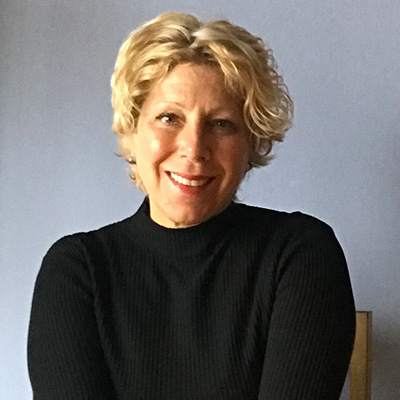 Nicole Bancalari, 
Branch Manager – New York
Bachelors  of Arts (International Business & Trade)
MET 1990
Kuehne & Nagel 1990 to 1995
Kintetsu World Express 1995 to 2005
Norman G Jensen Inc 2005 to 2015
Seair | 2015 ~ Till Date
Nicole is a Licensed Customs Broker with 20+yearsof experience in Custom Broking and Freight Forwarding. Extremely patient and confident, she looks into all aspects of management and operations of the New York office and also doubles up as an inspirational leader and coach too. She has in-depth understanding of U.S. Customs Regulations and Foreign Trade Programs. She has an extraordinary ability to understand an Importer's needs while developing alternative creative solutions and SOPs to optimize Import transportation.
Guru Alva,
Branch Manager – Mumbai
B.com
Mumbai University 2008
After 3 years of experience in managing back office operations, Guru switched over to Air Freight industry by going back to studying Air Cargo Management at IITC institute.
He brings along his expertise in customer service, freight forwarding, handling perishables along with in-depth knowledge on airlines network. Guru has been orchestrating the work processes at Seair efficiently for over 5 years now.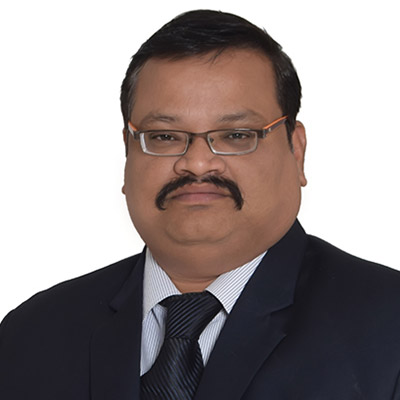 Sudhir Shingre,
Head Finance
B.com
Mumbai University 1998
Sudhir has been managing the finance department at Seair since 2010. He audits tax returns and manages overseas accounting department too. He is our go to man when it comes preparing the annual budgets and reviewing all business plans for feasibility. Sudhir also leads the legal department and works on risk analysis and credit limit for key accounts. His vast experience makes life easy at Seair.
Dolon Banerjee, Branch Manager – New Delhi
Bachelors of Commerce- G.S.College of Commerce and Economics, Nagpur University, Maharashtra
Masters of Foreign Trade- International Institute of Foreign Trade & Research, Devi Ahilya University, Indore
Air India 2003-2006
ZIM Integrated Shipping Services – 2006 – 2009
Container movement transport Pvt Ltd. 2009-2013
Freight forwarding 2013 to 2021
Seair | 2021 ~ Till Date
Dolon Banerjee, comes with extensive experience of Shipping line and Freight forwarding. She is a seasoned freight forwarder, who having worked with Steamship lines has gained in depth knowledge on liner operations and container pricing. She has networked well with International freight forwarders, Airlines and Fortune 500 companies. Dolon has a broad knowledge of Container bookings, Consolidations, Break Bulk Shipping, Air freight and Import forwarding. Currently she leads several teams in New Delhi, and handles strategic volumes from India to the rest of the world.